As the Executive Director for David's Hope, Scott sets the vision for our organization and rallies our volunteer team to execute it. He manages our day-to-day administration and activities and serves as the principal liaison to our ministry partners in the US & Kenya. Scott first met Pastor Steve & Mary in 2002 when he led a short-term mission team to Kenya. He and his wife, Susan, helped create David's Hope after co-leading a mission team from their church to Kenya in late 2008. Scott travels to Kenya regularly for work and on behalf of David's Hope and continues to be passionate about impacting the lives of Kenyans for Christ. Scott retired from the U.S. Air Force as a Lieutenant Colonel in 2014 after a 20 year career. He was a partner at Alpha Omega Group (AOG) Wealth Management working as a Certified Financial Planner (CFP®), before leaving AOG in 2017 to help start Kentegra Biotech, a for-profit company working to revive the pyrethrum industry in Kenya. Scott lives in Vienna, Virginia with his wife Susan and their three wonderful children – Shelby, Pearson, and Anderson. They are active in their church community and enthusiastically pursue shared loves of travel and service.
Roxana has had a heart for Africa for several years and first connected with David's Hope in late 2011. She has co-led teams with her husband, Steve, to Eburru each year. She was particularly struck by Mary (Pastor Steve's wife) Njenga's selfless dedication to improving circumstances in Eburru and bringing the message of God's love to the people there. Rox has worked in education since the 1980s, and she has a deep love of children.  She and Steve live in Northern Virginia and have 2 grown kids and 3 beautiful grandkids. Rox loves serving people, traveling, and any time spent with her grandsons!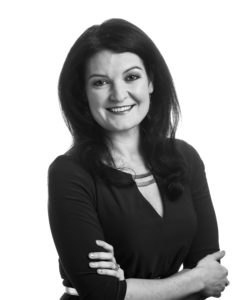 Susan was on the team that created David's Hope in 2009 and has worked in a variety of roles as the organization has grown.  She currently serves as the Director of Volunteers and Administration.